You'll find me at The Affinity Centre Cheadle…
My offices are The Affinity Centre in Cheadle, near to Stockport, Didsbury, Cheadle Hulme, Altrincham, Handforth and Bramhall.
I work on Tuesday – Friday from 9.30am to 3.30pm (last appointment). You can book online here.
How much does therapy cost?
Individual appointments cost £80 for a 50mins session, £100 for a 60mins session and £150 for a 90mins session.

Couples appointments cost £100 for a 60mins session and £150for a 90mins session. Please note, I recommend 1.5hrs appointments for couples to get the full benefit from the dialogue process.
I have a limited number of reduced cost appointments for students. Please contact me to discuss available options.
What's the first session like?
For some, the thought of coming to therapy can be daunting and nerve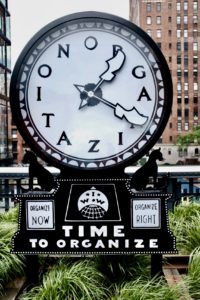 racking. You will be welcomed with warmth, acceptance, and honesty.  The relationship between client and therapist is central to the healing process. Before beginning therapy it is important that you are comfortable talking with me. I will be open and honest about how I believe I can work with you.
Our first session at my offices in Cheadle gives you the opportunity to meet me. You get to ask any questions you want, to check out if you can imagine us working together and how you feel about sharing your personal thoughts and feelings with me.
It's also my opportunity to meet you and find out more about why you have come to see me.  I'll discuss with you if and how I think I can help you. From here we can decide together the next steps you wish to take.
It's really important that you know up front, I do not offer advice and I do not have strategies that can help you "fix" your issues. Psychotherapy is a 'private conversation' that facilitates a space for curiousness and reflection.
My role is to support you in gaining awareness and understanding of whatever you brought to therapy. With insight and awareness you can make the necessary changes you wish to.
If for any reason I believe I am not able to work with you, I will discuss my understanding with you.
How long will therapy last?
It is impossible to know. The length of time you come to therapy will depend on what you are coming for and how easily you find it to talk about your problems. I'll be as clear and up-front as possible about how I believe we can work together. I will discuss the benefits of both short-term and longer term therapy depending on what you want to achieve.
You may want to talk about a problem you are experiencing in the here-and-now in a safe and confidential way, to give yourself space to untangle your thoughts and feelings.
Or you may have a feeling of being 'stuck', numb, overwhelmed or be experiencing repeated feelings of anxiousness, hopelessness and loss of direction. Working longer term gives you the opportunity to look at what underpins your particular problem. Working over a longer period offers you the space to work out how you want your life to be different.
Therapy is personal to everyone. 'Short-term' would usually be around 6-18 sessions and 'longer-term' 6 months – 3-4 years (and longer). It is usual for people to use therapy as ongoing support and personal development for many years.
Change takes time. It is important that you are engaged and committed so that you get the most out of your therapy.
How do I know if you're the right therapist for me?
Choosing the right type of therapy and therapist is an important decision. You are investing time and money and it's important to get the right person for you. I will share with you how I believe I, and the style of therapy I practice, will be of use to you so that you have all the information you need to make a decision.
Some things you may want to ask yourself..Especially important is, is Cheadle a good location for you and can I accommodate your appointments at a time that works for you?
"Do I want to work with a man or a woman? Is the age of the person important to me? Knowing what I know (from a recommendation, website or phone call), do I feel comfortable talking with this person? Are they experienced in dealing with my issues?
Especially important is, is Cheadle a good location for you and can I accommodate your appointments at a time that works for you?
We are all unique and I use an integrative approach to therapy. This means I borrow from lots of different therapies including Acceptance and Commitment Therapy (ACT), Gestalt, Psychoanalysis, and Existential.
That said, my extensive training has been with Transactional Analysis (TA) and this is the main model of therapy I use. I believe TA offers an easily understandable framework that provides a structure to see how your therapy and counselling is progressing.
For couples therapy I use Imago Relationship Therapy and Transactional Analysis.  Firstly we will look at the patterns of stuckness and then how you want to move forward with a deeper connection and intimacy.
Therapy is about your sense of empowerment and encouraging the development of a stronger and more confident sense of self so that you can make the choices that are right for you.